[private.htm/top.htm]
George McKenzie
President

George McKenzie formed The early in 2001.
The home office is located on the edge of the Texas Hill Country near San Antonio, where George has worked as a TV anchor and radio talk show host for more than two decades. But the Academy is actually a loosely knit community of broadcast, print, and media professionals, along with a growing number of internet marketers, who provide expertise to groups who need publicity but can't afford an advertising agency.
George coordinates the efforts and the resources of those who are associated in various ways with the Academy.
Because of his experience in professional sports, television news, and small business, George offers a wide range of perspectives to those seeking free advertising and publicity.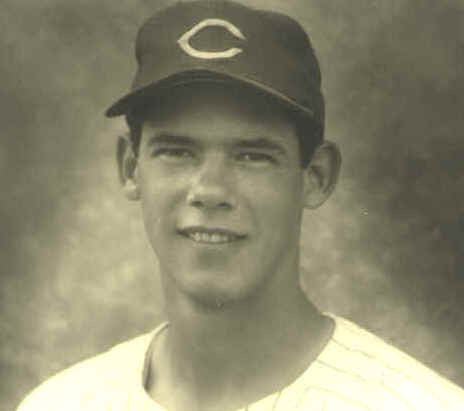 George signed a professional contract with the Cincinnati Reds after playing three years of varsity baseball at the University of Pittsburgh. While still playing in the Reds' organization during the era of the "Big Red Machine," he continued his education and received a B.A. in Creative Writing.
After leaving baseball, he landed a job as weeknight sportscaster at WTAJ-TV in Altoona, PA. Opportunities followed in West Palm Beach, FL, and Minneapolis-St. Paul, MN. In 1980, George moved to KMOL-TV San Antonio, TX, where he won the "Best Sportscast In Texas" Award from the Texas Association Of Broadcasters three times.
In 1988, George and his wife Dianne bought a chain of SUBWAY Sandwich Shops, which they owned and operated for nearly ten years. George left TV in 1992 to devote full-time to the family business. George and Dianne sold the last of their restaurants in 1997.
In 1998, George resumed his TV career when he was hired to anchor five daily newscasts for the News Of Texas, a statewide network with affiliates in every Texas TV market. Currently, he hosts a weekly radio talk show called Healthy Wealthy And Wise, which airs on KLUP, AM 9-3-0 in San Antonio, Sunday mornings at 11:00 Central Time.
George also teaches presentation and communication skills to executives, professionals, and business owners. In addition, he has narrated a number of corporate training videos for a variety of clients, including several for the U.S.Army.
Besides his keynote speeches, media training, and informational programs, George is an experienced emcee who thoroughly researches his audiences and customizes every presentation to make it relevant, humorous, exciting, and even inspirational.
---
Home Ezine Resources/Catalog Articles Special Reports Audio Library
Links About Us Affiliate Program
2727 Cobden St..
San Antonio, TX USA 78256
412-606-3227